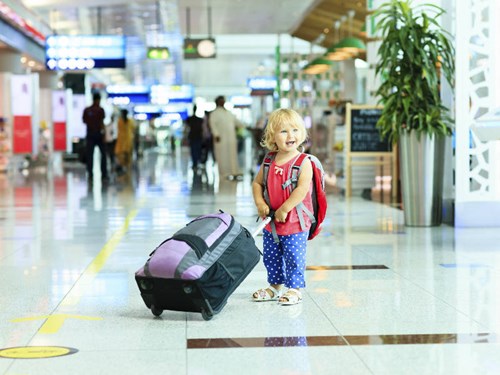 Every new mom will tell you that traveling abroad with an infant is really a problem. Not only will you not know what to take with you on the plane, but you will have trouble keeping your infant happy in the small space you have. However, this doesn't mean that you should not travel abroad with an infant. It only means that you should make sure that you know how to survive air travel abroad with an infant.
Plan in advance
This is the most important thing to remember when you are flying abroad with an infant. You want to plan ahead. Make sure that you are able to take everything you need with you, without having too much hand baggage with you.
You should also consider where you are going to seat in the plane, making sure that you are going to consider other people around you as well. If you don't plan ahead, you are going to land into serious trouble during the flight with a crying infant the whole time.
You might want to pay for that extra seat for your baby
Many parents think that they are going to save money, by letting the baby sit on your lap throughout the flight. It really doesn't matter how long the flight is, this is going to become uncomfortable for you to have a baby on your lap the whole time.
This is why you want to consider paying for that extra seat for your baby. You can seat the baby in a car seat when he is sleeping. Giving you, some relax time. Remember that an infant can get easily tired if they are in the arms the whole time. And, think how tired he will be after a 12-hour flight.
You should have extra clothing for the infant as well as for you
By now, you might realize the importance of having extra clothing for the infant with you. There are always accidents happening, where you need to change the baby's clothing.
However, the one thing that you should also make sure about, is that there is extra clothing for you as well. You know where those accidents are happening. Normally on your shoulder or lap.
The diaper bag should have everything you need during the flight
The last thing that you want, is to forget something at home. Something that really needed to be in the diaper bag. This is why you should double check the stuff that is in the bag. And, make sure that you don't forget something essential. Enough bottles, formula and even some pain medication are essential.
You can fly with an infant and survive the flight. The secret is that you should make sure that you are aware of these tips and that you take every precaution to ensure that your baby, and you, are comfortable during the flight. Even, if this means that you should pay for the extra seat for the baby.